Daniel Kelly
Daniel Kelly have a short bio with brief information on their background. Please view the link below for more information.
Find helpful information in our digital library.
Posts for: April, 2015
By Daniel and Ellen Kelly, DMD
April 29, 2015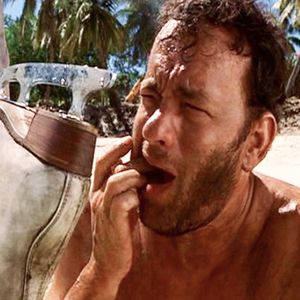 Did you see the move Cast Away starring Tom Hanks? If so, you probably remember the scene where Hanks, stranded on a remote island, knocks out his own abscessed tooth — with an ice skate, no less — to stop the pain. Recently, Dear Doctor TV interviewed Gary Archer, the dental technician who created that special effect and many others.
"They wanted to have an abscess above the tooth with all sorts of gunk and pus and stuff coming out of it," Archer explained. "I met with Tom and I took impressions [of his mouth] and we came up with this wonderful little piece. It just slipped over his own natural teeth." The actor could flick it out with his lower tooth when the time was right during the scene. It ended up looking so real that, as Archer said, "it was not for the easily squeamish!"
That's for sure. But neither is a real abscess, which is an infection that becomes sealed off beneath the gum line. An abscess may result from a trapped piece of food, uncontrolled periodontal (gum) disease, or even an infection deep inside a tooth that has spread to adjacent periodontal tissues. In any case, the condition can cause intense pain due to the pressure that builds up in the pus-filled sac. Prompt treatment is required to relieve the pain, keep the infection from spreading to other areas of the face (or even elsewhere in the body), and prevent tooth loss.
Treatment involves draining the abscess, which usually stops the pain immediately, and then controlling the infection and removing its cause. This may require antibiotics and any of several in-office dental procedures, including gum surgery, a root canal, or a tooth extraction. But if you do have a tooth that can't be saved, we promise we won't remove it with an ice skate!
The best way to prevent an abscess from forming in the first place is to practice conscientious oral hygiene. By brushing your teeth twice each day for two minutes, and flossing at least once a day, you will go a long way towards keeping harmful oral bacteria from thriving in your mouth.
If you have any questions about gum disease or abscesses, please contact us or schedule an appointment for a consultation. You can learn more by reading the Dear Doctor magazine articles "Periodontal (Gum) Abscesses" and "Confusing Tooth Pain."
By Daniel and Ellen Kelly, DMD
April 14, 2015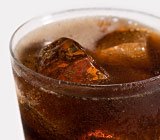 Your teeth were designed to last you a lifetime, so you should do everything you can to protect them. This includes guarding them against dental erosion. However, many people may not know for sure what dental erosion is, much less how or why they need to guard against it.
Dental or tooth erosion is the irreversible loss of tooth enamel from chemical attack by acids. Eating or sucking acidic foods such as lemons is a good example. But most people are shocked to discover that it can also be caused by their favorite sodas (carbonated beverages), natural fruit juices, energy and sports drinks — especially with excessive consumption. It takes the saliva, nature's protection, at least 30 to 60 minutes to neutralize the effects of acid, so only one acidic drink an hour causes your teeth to be continually bathed in acid. And this is an important fact to know, because if your mouth is acidic all the time, this will promote tooth decay.
Will brushing help out with prevention?
When it comes to dental erosion, brushing immediately after acid consumption can actually make it worse by accelerating the erosion process. This is because the acids in these drinks (and some foods) actually dissolves tooth enamel and softens the tooth surface. These newly softened surfaces can literally be brushed away if you brush before your saliva has a chance to try to reverse the process. If done often, you could even brush away your enamel! For this reason, you should wait at least 30 to 60 minutes before you brush your teeth after consuming any of these products.
So what can you do to prevent dental erosion?
One important step that you (and your family) can do to help prevent dental erosion is to limit the amount of these beverages you drink. Instead, try drinking calcium-rich milk or water and saving your favorite acidic beverage for a special treat that you consume preferably with a meal. Try reducing the number of these drinks you consume over a period of time. If you must drink an acidic beverage avoid swishing it in the mouth and use a straw to reduce the contact between the acid and your teeth.
Just remember that once your dental enamel has eroded, it is gone forever. So you should follow these simple tips now to protect your smile and future.